If you have attended Teams Essentials training, you may remember when we talked about where to visit to see the latest updates in Teams. This software is evolving so quickly, many of you notice new features every time you log in! Here is one I didn't want you to miss: the New Meeting Experience.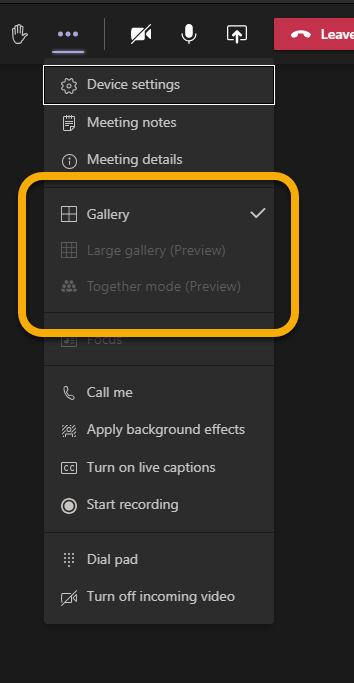 The Old Meeting Experience
If you have already been meeting in Teams, you are used to a view that looks something like the image below.
Features and controls can be accessed by hovering your mouse in the center of the Teams screen and selecting from a menu that appears in the center.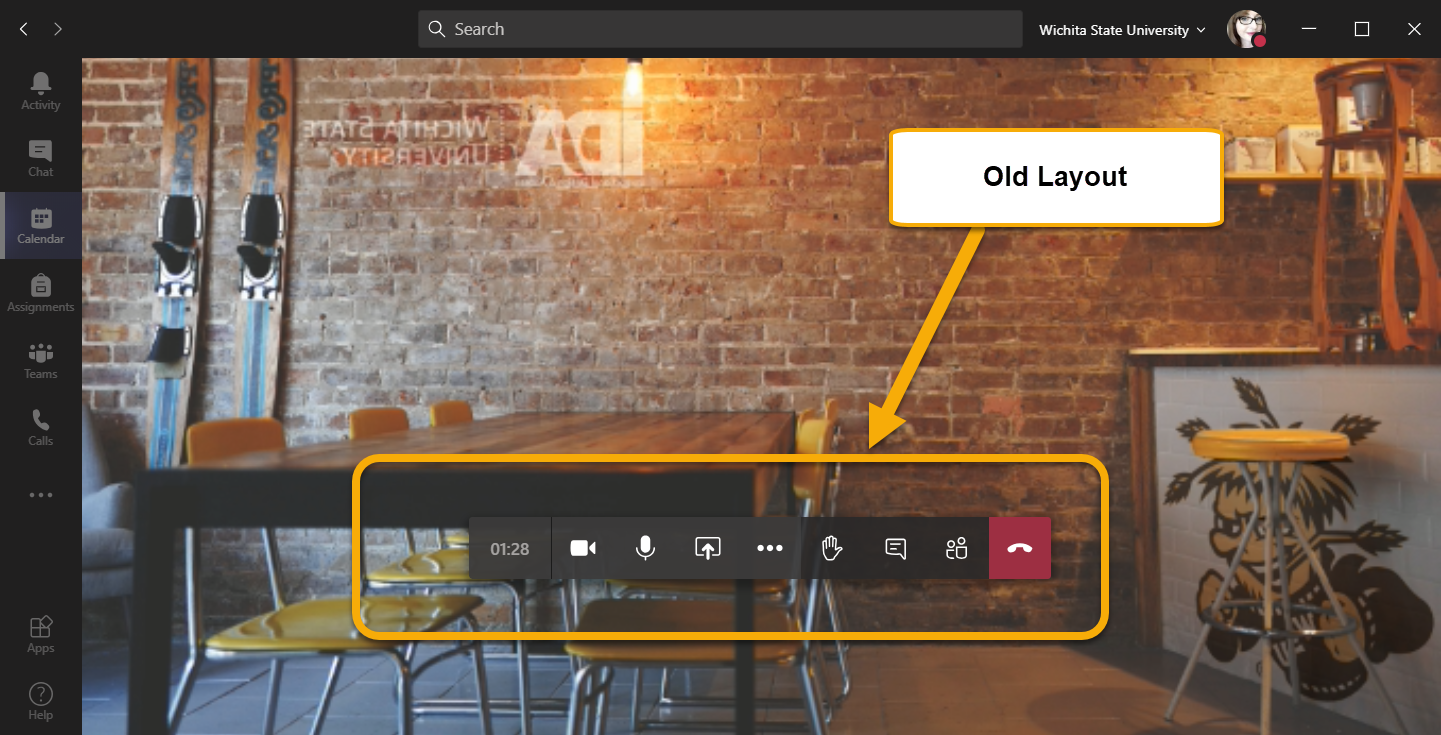 Also, perhaps somewhat frustratingly, the old meeting view opens up within your Teams program. Navigating within Teams during the meeting shrinks down the meeting view to a small square in the corner of the Teams screen. Many were not crazy about this tiny screen.
The New Meeting Experience
There is a lot to be excited  about with this new meeting view. Here is a run down:
Popped Out View
Perhaps what I am most excited about is the new meeting view is a popped out view! Yes, meetings are in a new screen entirely. This leaves the rest of your Teams application free for easy navigation, while still maximizing the size of your meeting screen.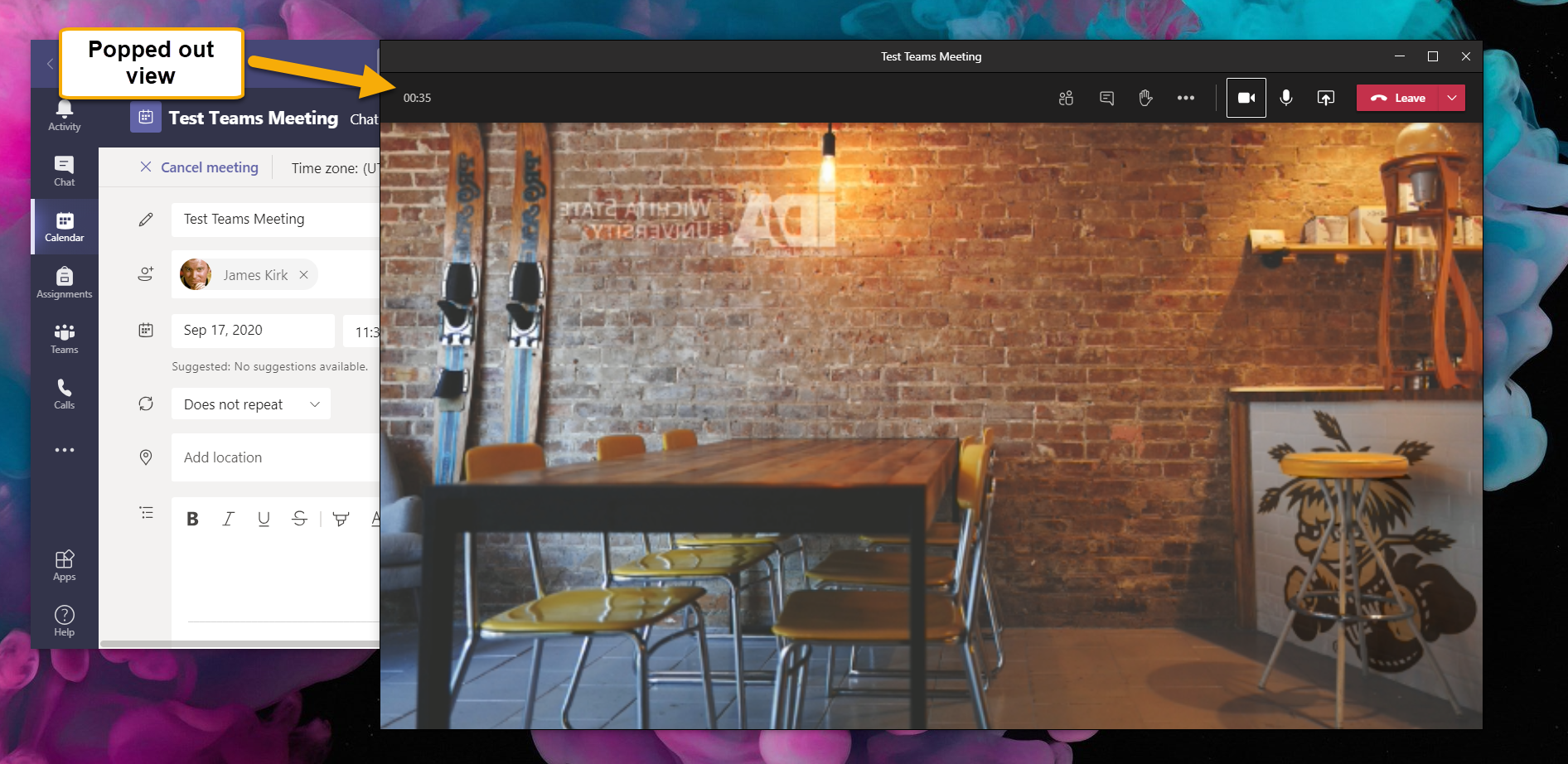 Menu Changes
The Menu has moved from the center to the upper right, where you will find all your favorite options from the old meeting view…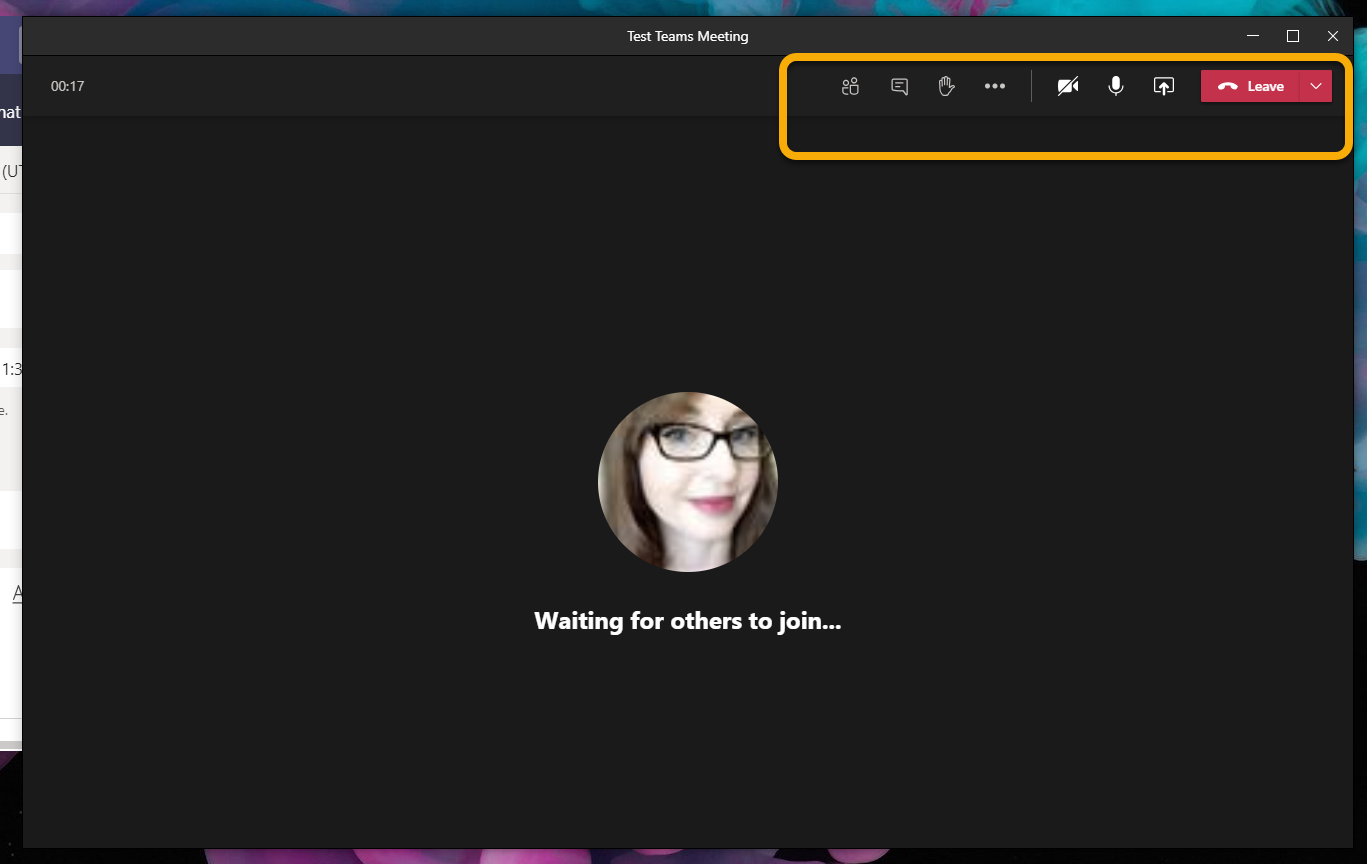 …plus some new ways to view participants, like large gallery and together view (greyed out here, but will activate with participants):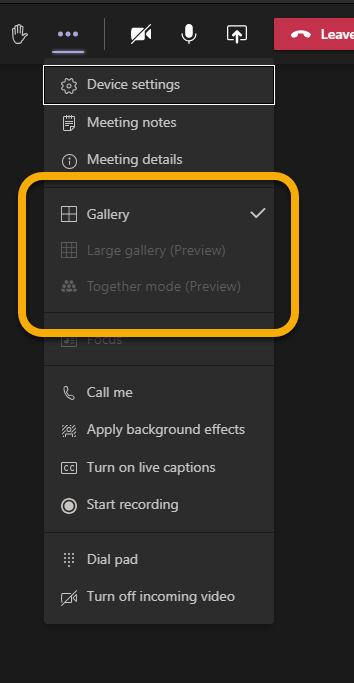 End Meeting
If you are the creator of a meeting, you now have the ability to either leave your meeting or end the meeting for everyone. This will prevent people from staying after you have left the meeting. Several faculty have wanted to know about this one for classes held in Teams!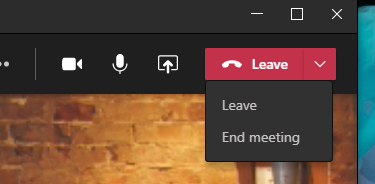 How to Activate the New Meeting Experience
Do you want to try out this new meeting experience? First, be sure you are in the desktop application of Teams (not in browser).
1. Click on your bio pic or initials at the upper right of the screen. Select Settings.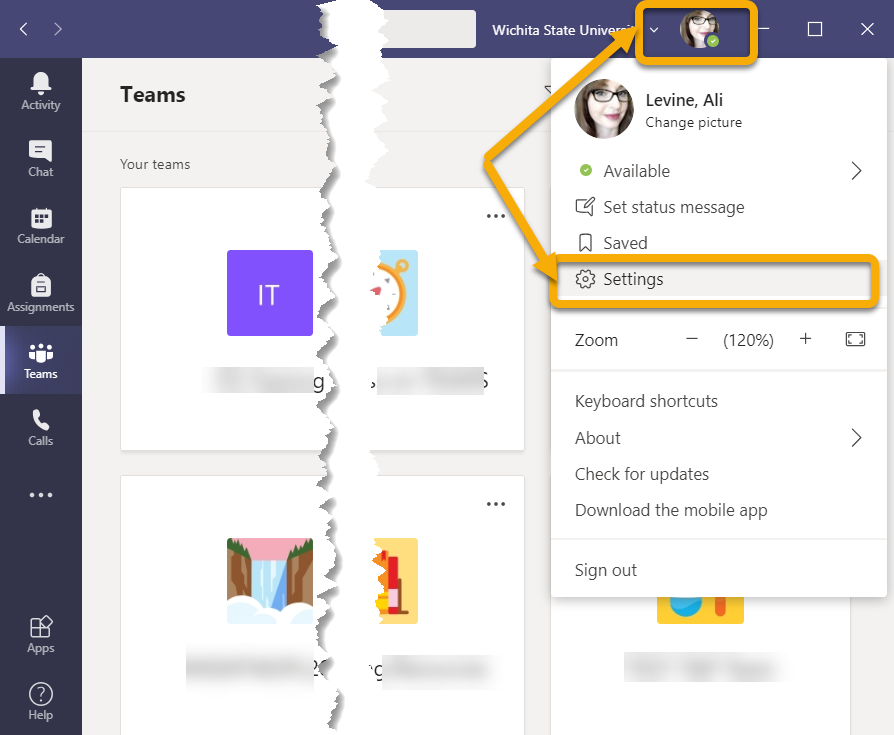 2. Stay on the general section, and scroll down until you see a series of checkboxes. Check the box next to "Turn on new meeting experience…"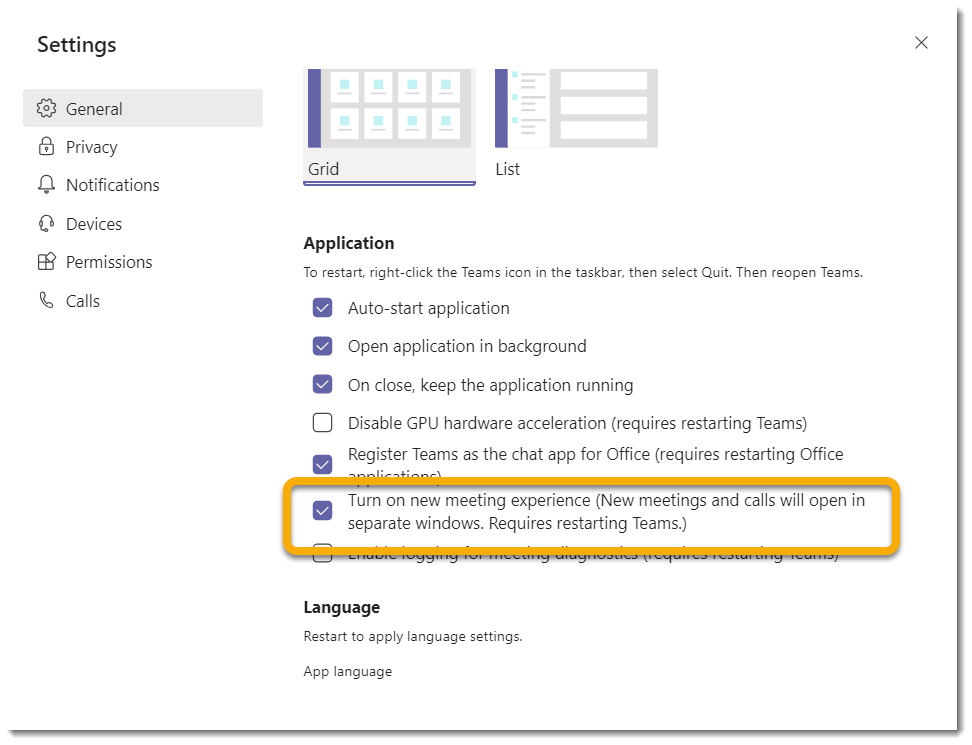 3. Restart Teams. This means completely quitting the program, which you may not do very often. To do this, right click on the Teams icon at the bottom of your screen and select Quit.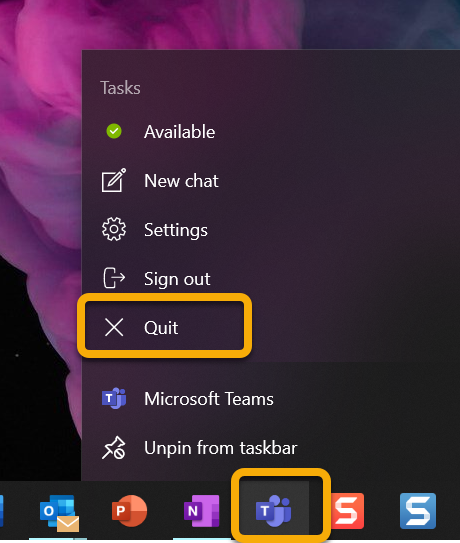 4. Reopen Teams and enjoy your new meeting experience. Maybe even have a test meeting or two…
Thoughts?
Are you going to try out this new meeting view? I would love to hear what you think. I would also love to see you at Teams Essentials training!  Please check myTraining for a list of times. All sessions are currently being held remotely.
Congratulations, Power Users!
Congratulations to our newest Power Users! For the full gallery, and more information about the WSU Microsoft Office Power User Program, please visit: wichita.edu/poweruser
Candace Bolinger
Ashley Cervantes
Kyle Garwood
Jennifer Snyder
Andrea Wilson